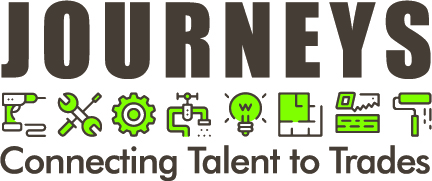 High School Graduation is not the finish line. It is the starting line. What's next? Trades are one of the fastest growing careers with high earning potential. There are not enough skilled workers to fill the estimated 7.3 million available positions in the United States. Interested? Where do you start? Who do you call?
JOURNEYS is a group of volunteers whose purpose is to connect interested, reliable individuals to skilled trades, business or local college opportunities. Our team consists of community servants, youth program directors, guidance counselors and educators who can provide mentorship opportunities and introductions needed to take the next step to finding employment in the trades. To request assistance via a mentor, individuals who have graduated from high school within the last 24 months are encouraged to fill out a Student Application below. There is no cost to this program for any participant.
JOURNEYS is currently GIVING AWAY a 2008 TOYOTA COROLLA and a SCHOLARSHIP to an IRSC vocational program.  $500 in gas cards, $1000 towards insurance costs and a laptop will also be provided to the recipient.
Interested students should fill out the application below, choosing from one of the vocational programs listed. Applications are due by May 15, 2021. One winner will be announced by May 25, 2021. Applicants who are not selected will be contacted with information regarding other scholarship opportunities, apprenticeships and work training positions available through local companies.